If you have lots of handcrafted awesome scripts for Fish shell and constantly improving it, you also might be interested in this one.
When you type src [command] (autocompletion works here!), it will open script file in $PATH, Fish function or alias definition in your favorite text editor.
For example
---
Featured post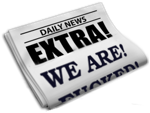 © 20xx
Hosted on surge.sh, which is awesome!