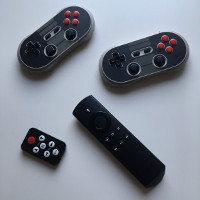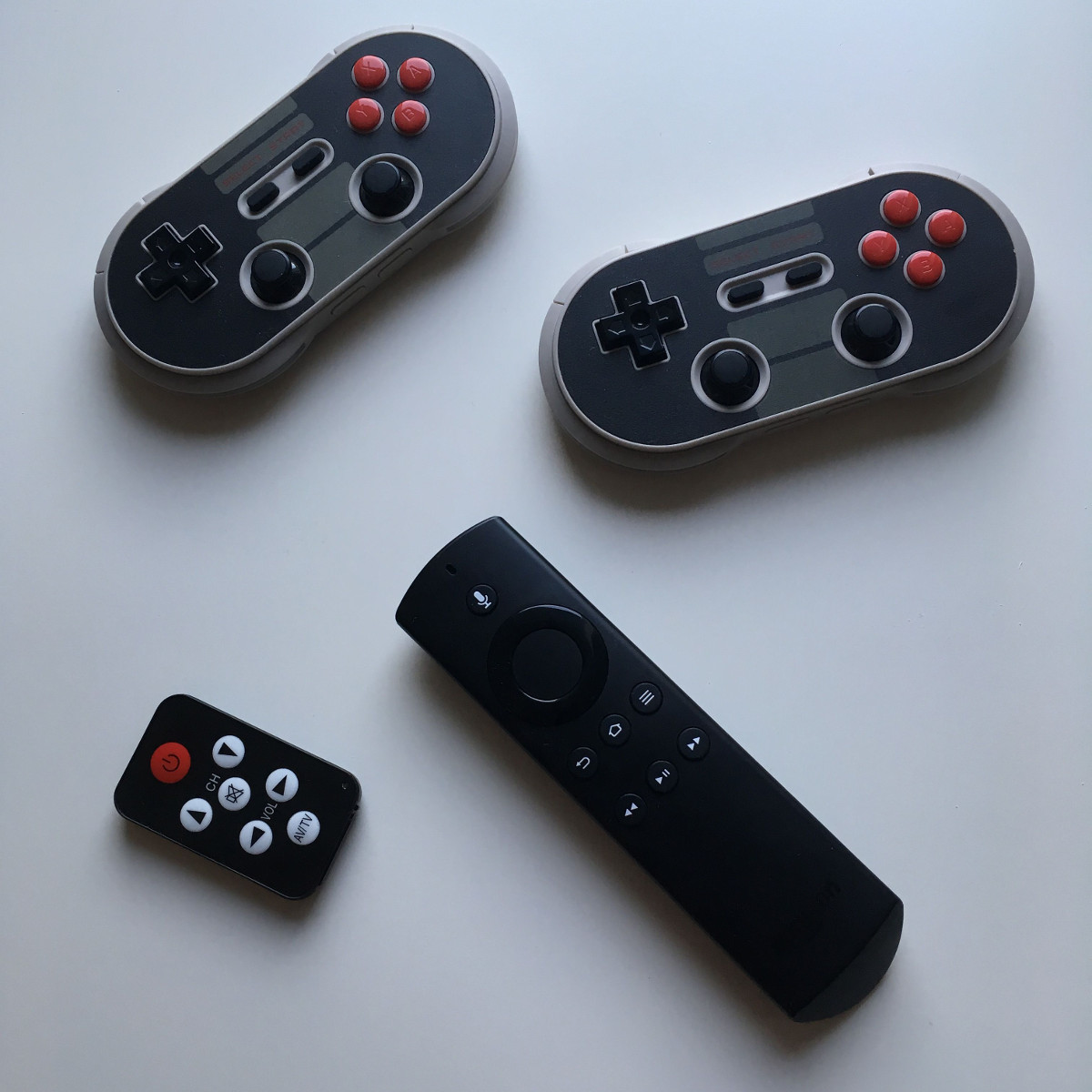 Fire TV Stick + RetroArch + 2 × 8bitdo NES30 Pro controllers is neat combination ;)
Simplest way get old Console Games to your new TV.
Works together perfectly with minimal setup to install RetroArch. 2 joysticks are detected from Fire TV settings and work out of box.
Setup
Add controllers in Fire TV [Settings] → [Controllers] → [Bluetooth Game Controllers] (if you don't have one yet you can play using Fire TV remote)
Download Retro Arch
Sideload Retro Arch and some games (rom files) for your fire TV using this guide
Start Retro Arch
Click buttom with [⚙] Gear icon (left bottom) → [Screen Overlay] and set to disabled
[Online Updater] → [Core updater] and download core for console you want to emulate
[Load Content] → [Select File and Detect Core] find your rom file then select downloaded core
Play :)
Exit holding start and select buttons on your controller
Next time, start game faster from [Load Recent]
If you want play retro games portable, I recommend WaveShare Gamehat or PXP3.
---